What exactly is a cinematic headshot?
Other than being modern, powerful, and different?
---
First I have to mention, this may get a little technical. Hang tight because I promise you'll understand the difference between a cinematic headshot and a studio headshot right after this. The goal as a photographer is to not just to give you beautiful and flattering imagery. It's also to help guide you in the right direction as far as the style of photographs you are looking for, and what suits you best. Below I've listed some of the more important parts of what makes this headshot style so different.
The Background
Lets start with one of the main factors in making this style look the way it does. Notice the background is completely out of focus. This means the photo has an extremely shallow depth of field. The subject is completely in focus but anything past the subjects ears will be completely out of focus. Most all of these sessions are photographed outdoors. We are looking for a few things while selections a location for the session as well.
We look for the following when scouting a location:
Area with shadows and highlights
Background with interesting shapes
Background with interesting colors
Here are a few examples and what was used as a background.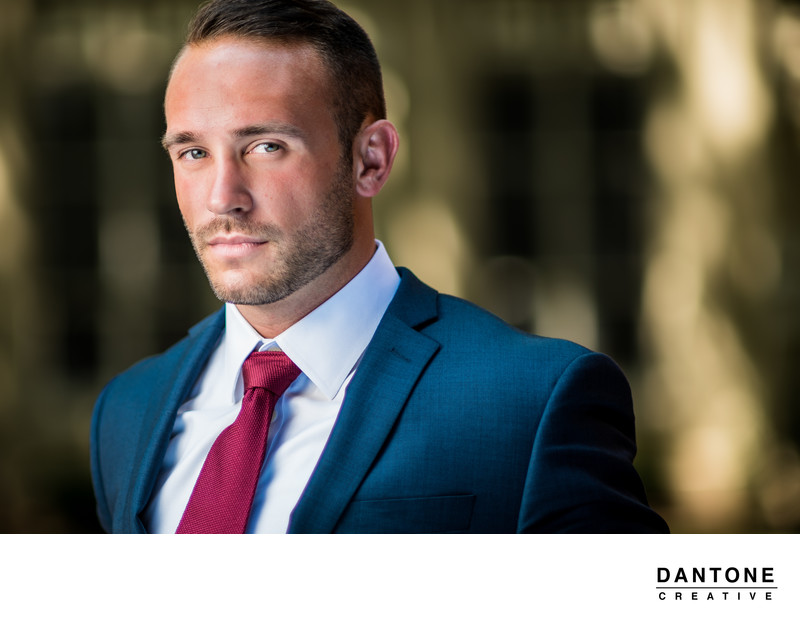 This background was his office building. If you look close enough you will see the darker objects are actually long windows.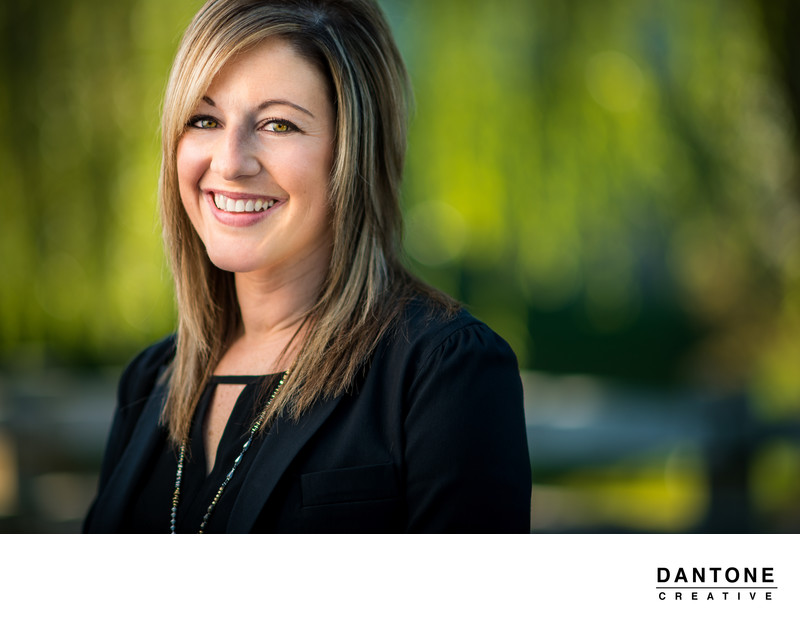 This background is a weeping tree in the landscaping outside of this office complex parking lot. We were standing in the parking lot for this headshot.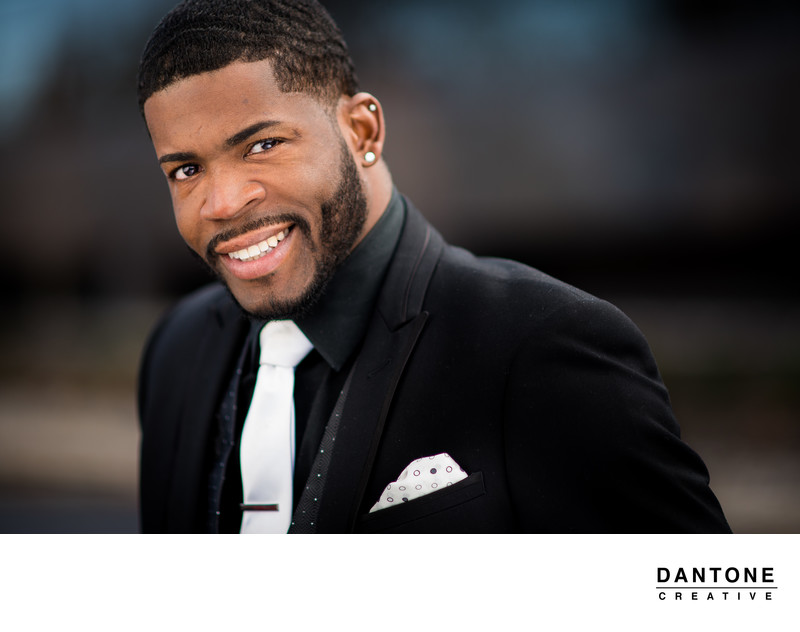 This image background is an office building and this image was photographed off the sidewalk in the parking lot.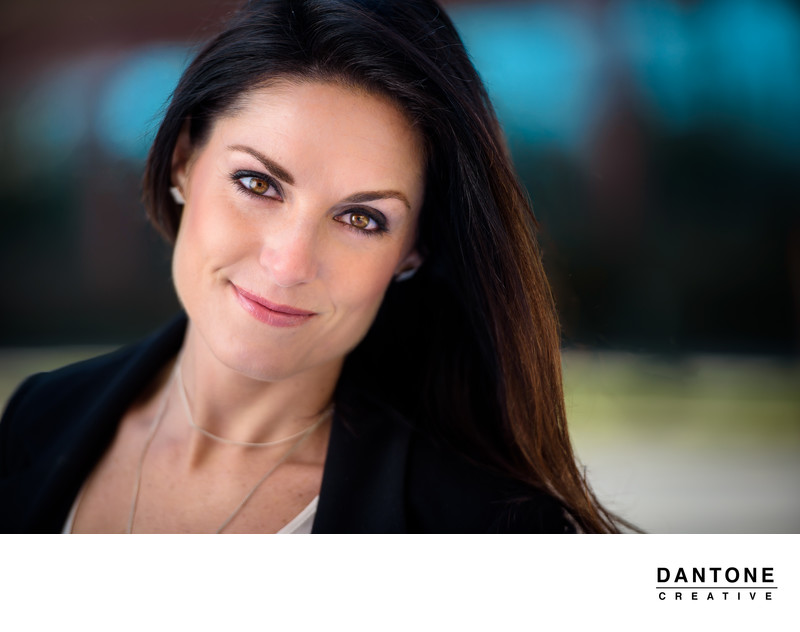 This image background is a building in an outdoor shopping mall and the photo itself was taken under the cover of a parking garage across the street from the building in the back ground.
The Crop
Typically in a cinematic headshot, the top section of your head is cropped out of the frame. Headshots have evolved over time, the more modern style of headshots is to be photographed horizontally. This gives a totally different look, creating the cinematic style headshot. Since the head is framed horizontally, we want to keep the eyes close to or above the top third of the image so it is engaging to the viewer. The reason this is done is because it really brings the viewer into the subjects facial expression.This results in the top section of hair being cut off slightly but leaving more visibility to your neck line and what you are wearing. These things will compliment your headshot far more than just the top of your head. Some people do have preference if they prefer to include the entire head, which is totally fine and I can accommodate that look.
Standing Out and Being Memorable
I think when this type of headshot is place up against a traditional studio headshot, this style will always stand out and be memorable. There is a reason to do both styles of headshots. As far as creating a lasting impression I believe a cinematic style headshot is the best option. Think of it this way, a headshot is an image of your brand. You should want to represent yourself in the best way possible. The fact that you are reading this means you are headed in the right direction in considering a professional. This headshot will be your first impression, so you want it to be warm, inviting, and mostly, unforgettable.